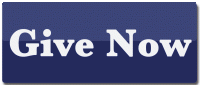 Building Futures … Building Lives … Building Hope!
We recognize that without you, we would not be able to offer the level of support that we have to Mountain Gateway Community College and our students.         
We give thanks to YOU for being a part of the MGCC Educational Foundation family.
Investing in the Future
Private support is critical in providing the power that comes with access to education. State support for our community colleges has been severely declining over the past several years, down to only 39% annually. The remaining funding continues to be offset by increases in student tuition and fees.
The academic and training programs at MGCC are vital to the economic growth and improved quality of life in our region.  Each year, talented and deserving students attend MGCC seeking new opportunities. For many, these opportunities would not be possible without your support. Your gifts to the Educational Foundation help area residents realize their dreams and foster the development of the region's workforce by providing support in the following areas:
Merit and need-based scholarships for deserving MGCC students
Focused support systems and essential tools for student success
Enhanced classroom technology, specialized equipment and training models for students
Innovative programming to meet evolving needs of area industries
Faculty grants for international and domestic travel to provide depth and richness to the learning environment at MGCC
The educated community results in a strong, vibrant local economy as MGCC graduates become involved citizens, who work to improve their communities. Your contribution to the MGCC Educational Foundation is an investment in the people and in the area in which you live.
Your Investment
Gifts and contributions to the Foundation are tax-deductible for the donor and can be made in the form of cash, negotiable securities, charitable trusts, equipment, or supplies. You can also name the Foundation in estate planning and as a beneficiary of insurance policies. Memorial funds may be established through the Foundation on behalf of individuals and families.
Gifts to the MGCC Real Estate Foundation enable the College to further its mission of providing hands-on learning and financial support to MGCC programs.
You can make your tax deductible contribution by mailing your gift to the address below, or you can contribute online.
Mountain Gateway Community College Educational Foundation
1000 College Drive
Clifton Forge, VA 24422